We Perform
Some of the rescue services we perform include
Swift Water Search & Rescue
Origins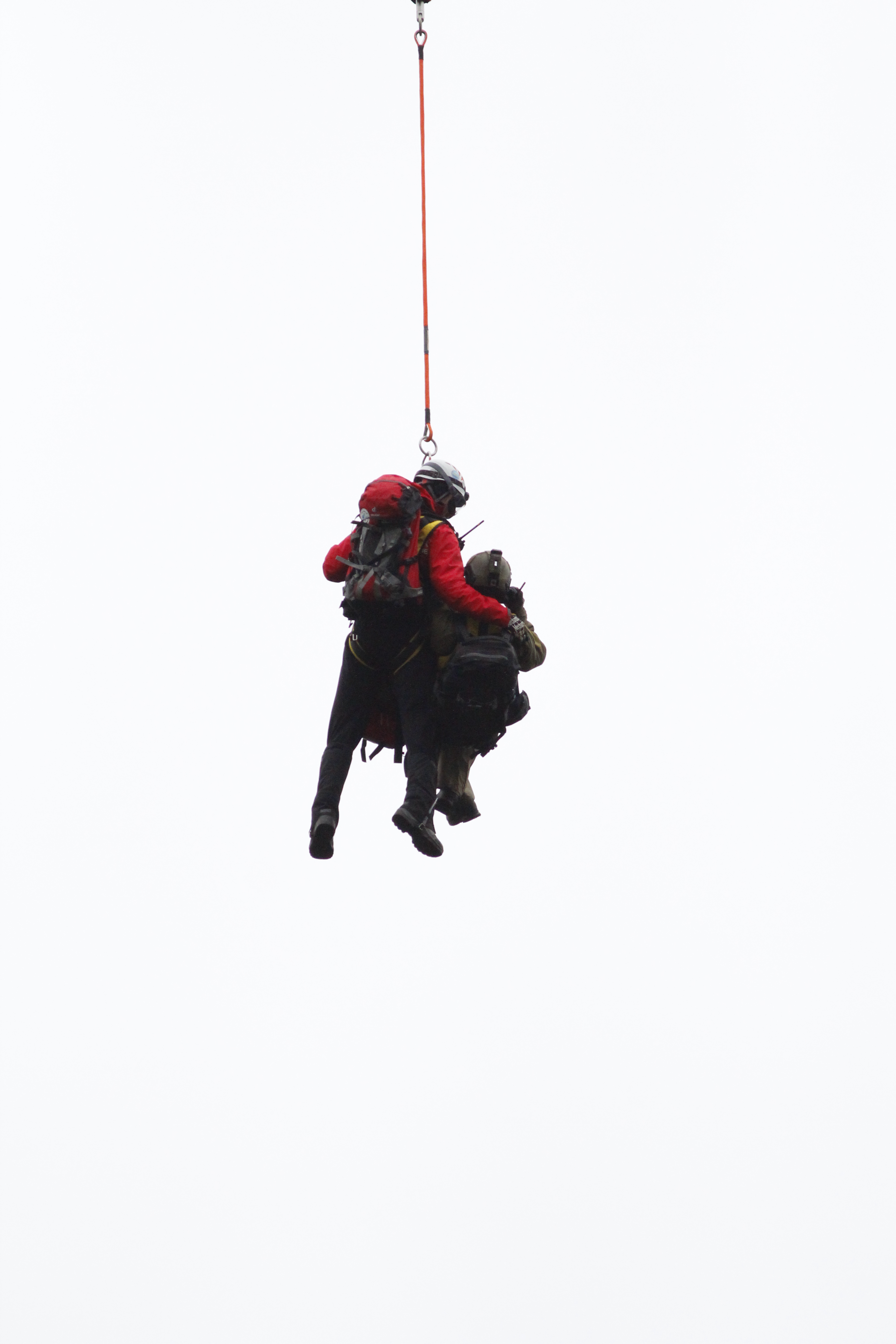 On December 9, 1956, sixty-two lives were lost, including five CFL football players, when TCA Flight 810 crashed into Mount Slesse in the Chilliwack area. The Canadair North Star aircraft, operated by Trans Canada Airlines, is a version of the Douglas DC-4 that used four Rolls-Royce Merlin V12 piston engines instead of Pratt & Witney R-2000 radial engines used in the Douglas version.
Flight 810, on its way from Vancouver to Calgary, encountered severe icing and turbulence over the mountains. It was one of the worst air disasters in the world at the time and is still sixth worst in Canadian history.
Over the years, Chilliwack Search & Rescue has grown to meet the increasing demands for its services. From ten tasks annually in the 1980's, Chilliwack Search and Rescue is currently called out more than 75 times a year.
Official agencies enlisted the help of experienced mountaineers and skilled local volunteers to search for the wreckage. Remoteness and the difficult terrain prevented the crash site from being found until May, 1957, five months later. It was located by mountaineers Elfrida Pigou, Geoffrey Walker, and David Cathcart at 7,600 feet on Mount Slesse and on the snow field 2,000 feet below. The crash site is now a protected area and remains highly inaccessible.
During the Mt. Slesse search, the need for a skilled, structured rescue group was recognized and as a result the Chilliwack Emergency Rescue Corps was formed. In the 1970's, with the formation of the Provincial Emergency Program, the Corps was revitalized and renamed Chilliwack Volunteer Rescue. A few years later we changed our name to Chilliwack Search and Rescue.
Mission
C
hilliwack Search and Rescue is a volunteer organization working under the direction of the Royal Canadian Mounted Police (RCMP), Emergency Management British Columbia (EMBC), Emergency Health Services, the Coroner, and in coordination with the Chilliwack Fire Department.
As an example of services provided by Chilliwack Search and Rescue, in one day on August 3, 2013 there were four separate incidents requiring response. It was an extremely busy day for Chilliwack rescue crews. Two were recreational vehicles driven over embankments (an ATV and a dirt bike), one lost hiker and a pair of swimmers that got stranded. Three of the four rescues needed helicopter extraction. Everyone involved in the day's mishaps survived.
Chilliwack Search and Rescue responds to emergencies anywhere within a 1100 square kilometre area of urban, rural, mountainous, swift water and wilderness terrain. Area boundaries are; west to the Vedder Canal, east to Chilliwack Lake, south to the U.S. border and north to the Fraser River. Chilliwack Search and Rescue is strictly volunteer and are trained in rescues of a difficult and/or technical nature.
Our Great Team
works around the clock to save lives
We recognize many contributions by our supporters; companies, organizations, and individuals alike.
Contact us if you'd like to learn more about corporate and organizational support.