Capabilities
We are one of the highly skilled and diverse search and rescue group in the province
Details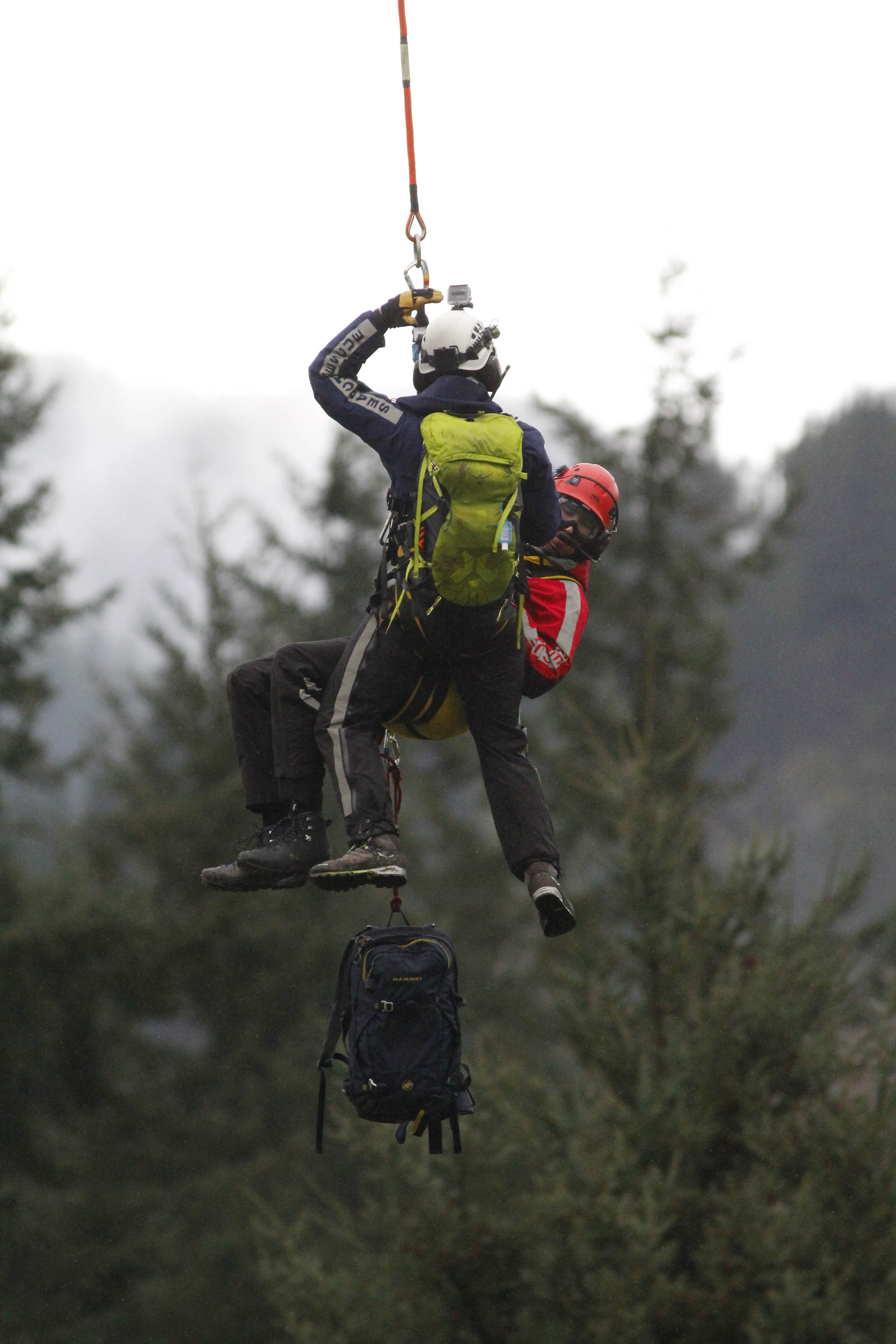 Chilliwack Search & Rescue is one of the highly skilled and diverse search and rescue group in the province and is on call 24 hours a day, 7 days a week, 365 days a year. The team consists of approximately 35 volunteer professionals who train and practice for search & rescue tasks primarily in the area surrounding Chilliwack. Chilliwack SAR members can also be called upon to assist in other areas of the province when the need arises, such as the wildfire evacuations during the summer of 2003. When not training, Chilliwack SAR members can often be found improving their own personal skills hiking, mountaineering, skiing and kayaking in locations throughout the Chilliwack area.
Chilliwack SAR volunteers are not paid for training or any of the tasks they perform. The only personal costs that are covered is an allowance for meals and mileage while on actual tasks (not training) covered by the Province of BC through the Provincial Emergency Program. Figures show that it actually costs members $4-5 per hour to volunteer; when time off work, personal equipment and child care costs are factored in. Considering the average CSAR member volunteers 300 hours annually, this is a major contribution to public safety in the province of BC.
The team consists of approximately 35 volunteer professionals who train and practice for search & rescue tasks primarily in the area surrounding Chilliwack.
The Provincial Emergency Program supports the efforts of SAR teams in the province by reimbursing them for some of the costs associated with operational tasks. Funding for training, initial equipment purchase, vehicles and buildings must all be sought through additional sources such as local fund raising efforts and support from local municipalities and service groups. Chilliwack SAR is very fortunate to enjoy support from the City of Chilliwack, Fraser Valley Regional District, various service groups and local businesses. Check out our support page for additional information.
One of the biggest challenges that face Search and Rescue teams is knowing what types of incidents may happen in their area. Once a list of potential incident types is identified; SAR teams then fundraise to obtain or replace the necessary equipment to enable them to respond to a variety of calls.
We Perform
Some of the rescue services we perform include
Mission
C
hilliwack Search and Rescue is a volunteer organization working under the direction of the Royal Canadian Mounted Police (RCMP), Emergency Management British Columbia (EMBC), Emergency Health Services, the Coroner, and in coordination with the Chilliwack Fire Department.
As an example of services provided by Chilliwack Search and Rescue, in one day on August 3, 2013 there were four separate incidents requiring response. It was an extremely busy day for Chilliwack rescue crews. Two were recreational vehicles driven over embankments (an ATV and a dirt bike), one lost hiker and a pair of swimmers that got stranded. Three of the four rescues needed helicopter extraction. Everyone involved in the day's mishaps survived.
Chilliwack Search and Rescue responds to emergencies anywhere within a 1100 square kilometre area of urban, rural, mountainous, swift water and wilderness terrain. Area boundaries are; west to the Vedder Canal, east to Chilliwack Lake, south to the U.S. border and north to the Fraser River. Chilliwack Search and Rescue is strictly volunteer and are trained in rescues of a difficult and/or technical nature.
Our Great Team
works around the clock to save lives
We recognize many contributions by our supporters; companies, organizations, and individuals alike.
Contact us if you'd like to learn more about corporate and organizational support.